DÉVELOPPEMENT DURABLE
SDG 4: QUALITY EDUCATION
Train responsible managers
Sustainable development and CSR in educational programs
IMT-BS is committed to educating its students to adopt a responsible attitude as future managers and entrepreneurs, regardless of the position they hold or the business they work in.
The School promotes a cross-cutting approach that incorporates SD & CSR issues into its programs by combining different teaching methodologies ranging from knowledge sharing to concrete action. Its pedagogy is based on the teaching of SD, CSR and ethics in all of its programs, from the Bachelor's to the doctoral level.
An overhaul of the Integrated Master in Management program was initiated in 2019. It plans to systematically integrate an SD&SR dimension into all the disciplines taught. A reference framework bringing together the key competencies of the responsible manager has been specially developed as part of this approach. The work was carried out based on the "Guide de compétences DD&RS" of the Conférence des Grandes Ecoles and the Conférence des présidents d'universités.
In order to integrate SD&SR issues into the three years of the IMM program, a "SD&SR-IMM" working group composed of faculty members from different fields was created in 2020, with the following objectives:
prepare the transformation of the 1st year of the IMM program (L3),
map the SD&SR competencies mobilized in all the pedagogical activities proposed in L3 (courses, internships, associative activities…),
propose modifications to the L3 syllabus in order to reach the desired objective,
enrich the competency certification framework and approve the pedagogical progression scheme.
From interviews held with all the faculty members, the working group was able to produce a summary of the competencies included in the courses and to draw up proposals for existing or future teaching activities and for supporting the faculty members in this transition.
Educational innovations: breaking codes to develop collective intelligence
Leadership and Ecological Transition seminar
The "Leadership and Ecological Transition Seminar" combines the serious game and problem-based learning approaches to educate students about the climate change challenges. Based on the COP21 model, students organized in teams have one week to take on the role of a key player in the battle against climate change (government, NGO, industrial leader).
Innovation Game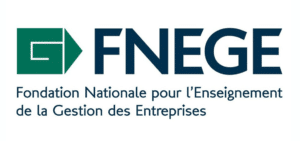 This educational program has been labeled by the FNEGE as one of the best educational programs in the digital age.
The Innovation Game is an educational program developed in collaboration with the community network Makesense. Students of the Integrated Master in Management program and the Bachelor program (organized in mixed teams) work for two and a half days on solving social, environmental and mostly territorial challenges led by various stakeholders (institutions, associations, startups, or even large private companies). The aim is to make students aware of the social responsibility challenges by means of innovation and creativity, while involving the civil society as well as private and public actors in the students' education in sustainable development. In three editions, some 730 students participated in the Innovation Game as well as some 24 challenge bearers, representing 25 social and environmental challenges and 125 solutions, offering the stakeholders the opportunity to improve their social and environmental impacts.
Escape Game
The Escape Game is an educational game based on the theme of great inventors and inventions, which brings together nearly 450 student managers, engineers and designers. For two days, they have to take up challenges proposed by the School's partners on issues of responsible innovation.
Sulitest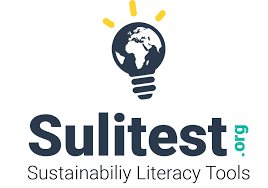 All students in the first year of the Integrated Master in Management program and in the Bachelor program must take the Sulitest (Sustainability Literacy Test) online. Proposed by the non-governmental organization SULITEST.org, its purpose is to assess students' knowledge, skills and "mentalities" in the field of sustainable development. It is more than just a test, and it is mainly used as an awareness-raising tool in order to enable students to better understand the major sustainable development issues in their entirety, before deepening them in class or by means of academic, associative or professional projects.
Life-long learning
IMT-BS provides a portfolio of executive education courses that allows individuals to develop or strengthen their employability at any stage of their lives. These training courses are a concrete and relevant response to changes in the job market, particularly in the digital professions, highly valued by companies and supported by the continuing education reform. The School has a number of modular courses adapted to individual needs, which can also be adapted to in-company training.
Registered with France Compétences and acknowledged by the Conférence des Grandes Ecoles, these courses can be financed via the CPF (Personal Training Account).
The personal training account (CPF) can be used throughout the working life (including during periods of unemployment) to follow a training program leading to a qualification or certification.
Degree programs
With three Specialized Masters and one Executive Master, our degree programs cover the entire digital spectrum. The programs focus on professions related to digital transformation and provide training for jobs that are in high demand such as personal data protection, web project management or integration of artificial intelligence into strategic projects.
Certificate programs
These programs can be delivered in the form of modules or complete courses and can be financed via the Personal Training Account. They can be adapted to the participants' time constraints and allow them to integrate the digital transformation into their business or employment projects.
Tailored programs
The Executive Education Department also designs tailor-made programs. Developed in coordination with the companies and educational managers, these programs are flexible, modular and adapted to the needs of employees and companies.
Faculty training
The integration of SD&SR issues in all teaching fields cannot be done without accompanying the faculty in order to train them in these issues and to allow them to adopt a new approach in their courses. A series of webinars has been developed and will be implemented in 2021-2022. Led by a faculty member of the School, the four sessions cover the origins, concepts and issues of SD&SR and propose a discussion on its implementation in the disciplines.
Support for student citizen projets
Recognition of student engagement
In compliance with article L. 611-9, IMT-BS has set up a procedure for assessing the student skills, knowledge and abilities linked to their engagement experience. This process of validating the acquired skills is integrated into the curriculum of the 2nd year of the Integrated Master in Management program and can lead to the validation of an in-depth elective corresponding to 6 ECTS credits (students must choose 2 out of 12 in-depth electives, each of them corresponding to 54 contact hours).
Associative and civic activities are valued in the student course of studies, thanks to the Passeport Bénévole principle (http://www.passeport-benevole.org/). The association leaders selected by the School build their Passeport Bénévole based on the projects they take part in. This scheme makes it possible to recognize the competencies acquired during the studies and to value them with ECTS credits that contribute to the validation of the academic year.
Over the past three academic years (2019/2020, 2020/2021, 2021/2022), 34 students were given recognition for their commitment.
Besides the associative projects, students also have the possibility of doing a civic service during their gap year.
Educating student associations to SD&SR
Training on the SDGs
In order to support students in the responsible management of their associative activities, IMT-BS has organized since 2018 a training workshop on the challenges of sustainable development in the associative sector. This workshop covers a number of topics that will help students understand how they can contribute to sustainable development in the management of their associations and events and how they can promote their commitment.
The topics covered include: Sustainable Development Goals on a campus, responsible events, the impact of digital technology, social inclusion and gender equality, responsible communication, responsible consumption and project funding. This workshop also offers opportunities for dialogue, on the one hand between the associations on their best practices, and on the other hand with the management team on their impediments, needs and ambitions in terms of sustainable development.
CSR and SD&SR referents in the associations
Since 2020, the conventions signed between the associations and the School have incorporated an article on the Corporate Social Responsibility (CSR) approach. Whether they are dedicated to sustainable development or not, associations are committed to appointing an SD&SR referent, adopting eco-socially responsible practices in the management of their association and their projects, and drawing up an assessment of their activity with regard to CSR issues.
Participation in external projects
IMT-BS regularly communicates the calls for projects from its partners and other stakeholders involved in SD&SR. By participating in these projects, students are able to put their competencies into practice, prepare for professional life, innovate, undertake, and broaden and compare their points of view with those of professionals.
Since 2018, IMT-BS has had 6 winners at the National Contest for the Promotion of Professional Ethics (1 in 2018, 1 in 2019, 1 in 2020, 3 in 2021). This contest is organized by the Rotary Club and sponsored by the Conférence des Grandes Ecoles and UNESCO. It is designed for students in higher education from Bac+3 to PhD level. It aims to encourage them to engage in ethical reflection as they are about to enter professional life, thereby fulfilling IMT-BS' ambition to train responsible managers by including a transversal approach to responsibility and ethics in all areas of study.
Resources and knowledge sharing
Podcasts
IMT-BS offers free access to digital resources about the digital economy, digital transformation, etc.
2020-2021 webinars of the Good In Tech chair
Futurs Pluriels
Futurs Pluriels is a series of conferences focusing on major digital projects and the ecological challenges they represent. Researchers, actors, intellectuals and artists are invited to explore a specific aspect of our future from different angles: approaches to the future (new approaches to prospective, science fiction as an exercise in critical thinking, speculative design…), science and technology (synthetic biology, neuroscience…), "future of…" (mobility, space, body, media…) and "great perspectives" (collapse, ecomodernism, transhumanism…).
All of these conferences are entirely available online, live and in replay. The access is free of charge.
 Good In Tech Webinar Cycle
This set of research seminars provides an opportunity for researchers to present their recent work on the research axes of the Good In Tech chair, i.e. responsible digital innovation, responsible technology development and responsible digital governance.
All of these conferences are entirely available online, live and in replay. The access is free of charge.  
Is Lab 2020-2021 Webinars
A series of webinars produced by IS Lab in collaboration with ENSIIE on digital intelligence (or DQ for "Digital Quotient"), provides an opportunity to explore this crucial concept in order to address social, digital, ecological, energy, economic, and educational transitions. This type of intelligence appears to be a strong asset for the civil society and the economic environment (citizens and organizations) to succeed in these transitions, which are all based, in one way or another, on emerging digital and post-digital technologies.
These webinars are available online free of charge (replay).
To access all IS Lab resources: BLOG IS LAB
Multimedia library
The mission of the Institut Mines-Telecom Business School and Telecom SudParis multimedia library is to make available structured and qualified information adapted to the needs of the faculty and students.
It also provides users with training and support in their search for information and in the use of the available tools.
It offers a specialized collection of 34,332 items in 4 major areas:
Information technology and telecommunications
Management, administration, marketing and finance
Language learning
General culture and entertainment (comics, novels, etc.)
It also provides digital resources:
Belearn IT library
Business Source Complete
Cairn "General journals"
Cap Financials OpenEdition journal
PressReader
Scholarvox Management
Science Direct
Statista
VitalSource Explore
Xerfi
Eikon with Datastream for Office (Trading room)
Europresse
Lexis360 Académique
Lingua Atta
HAL open archives
HAL is the platform shared by French research institutions for the reporting and dissemination of researchers' work, based on the principle of open access and self-archiving. More than 2,000 articles are identified for Institut Mines-Telecom Business School.
To consult IMT-BS publications: https://hal.archives-ouvertes.fr/IMT-BS/