Institut Mines-Telecom Business School (IMT-BS) is the Business School of
Institut Mines-Telecom
(IMT), France's leading group of public engineering schools.
The Business School of digital intelligence, creator of impact
By developing their advanced skills in digital intelligence, IMT-BS trains innovative, inclusive, responsible managers open to the world, to guide companies and society in their digital and ecological transitions.
Through the excellence of its research in responsible technology management and its proximity to the world of practice, IMT-BS contributes to the creation of value for all its stakeholders, both locally and internationally. 
As the Business School of digital intelligence for the common good, and a creator of impact, IMT-BS participates through all its activities in building a sustainable future.
IMT-BS shares its campus with the engineering school Telecom SudParis, also a member of IMT group.
The business school welcomes 1,300 students and is annually ranked among the best French and global business schools. IMT-BS is AACSB and AMBA accredited. 
The Business School providing an excellent return on investment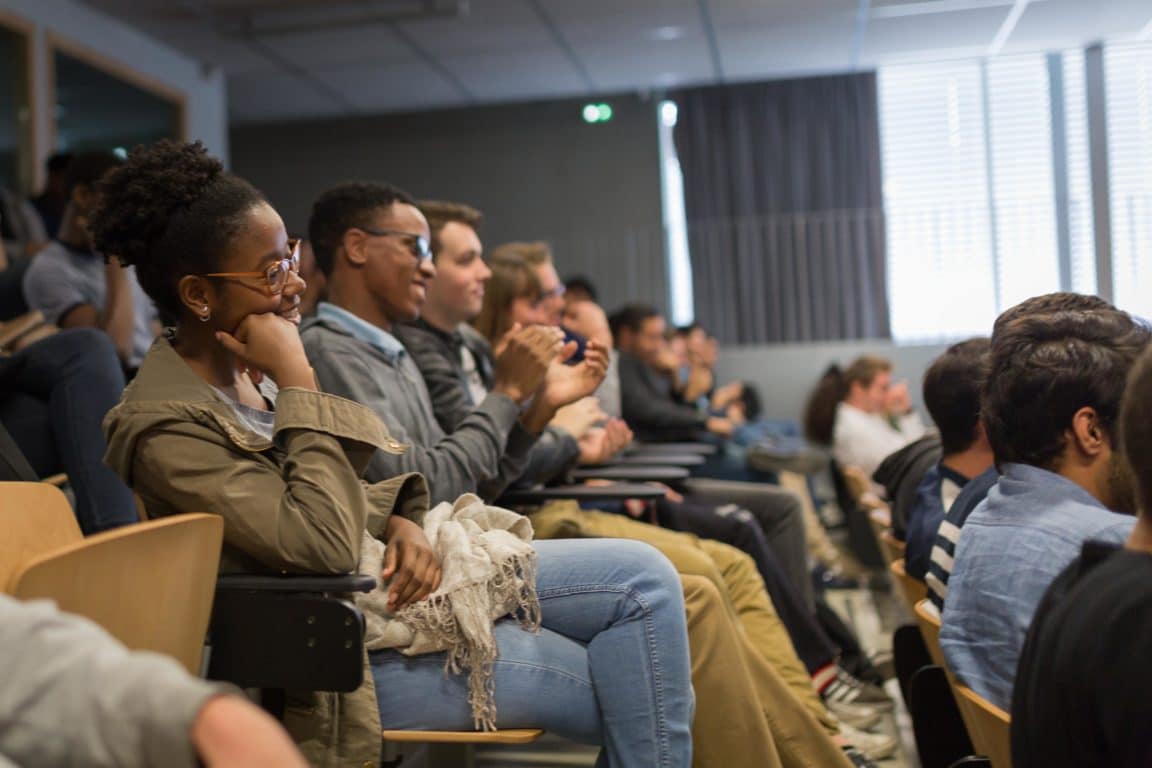 Institut Mines-Telecom Business School provides its students with an exceptional ratio between the cost of education, the level of salary upon hiring and the ability to find a job quickly and over the long term.
In 1979, the former Institut National des Télécommunications began training the engineers and managers from France Télécom (today known as Orange) on the same campus.  As the two different business cultures started mixing together and sharing their work, new synergies began to emerge.  Today, this hybrid approach remains the driving force behind our Business School at Institut Mines-Telecom, France's leading engineering school group.
Institut Mines-Telecom Business School has always been at the forefront of digital and societal transformations.  As a public and socially inclusive higher education institution, we take great pride in welcoming and individually supporting students from a wide range of backgrounds.  We help them develop the inter-communication skills and personal qualities required for a successful future in a constantly changing world. 
Technology is accelerating the transformation of the world as we know it, meaning that business organizations have to be more agile, open and increasingly horizontal in the way they work.  They therefore need talented, responsibly-minded individuals who are capable of taking initiatives and inspiring experts from different fields to work together.
At IMT-BS, this is our mission.  We aim to equip each individual talent with the knowledge and skills to make a key contribution to collective change for a more responsible world.
A baseline at the heart of digital challenges

Uniting skills is above all about reasserting one of the School's main differences and strengths: a place where engineers and managers meet, in a close relationship the School has
organized and fostered since it was founded.
Uniting skills is also a buzzword common to the students, faculty and all partners of the School: undertaking and putting to work their complementary areas of expertise, a key factor in a changing world.
Fostering the Engineer-Manager dual culture on our campus
The 6-hectare campus is located in Evry-Courcouronnes, in the Grand Paris Sud local area. It is an American-style campus shared between Institut Mines-Telecom Business School and Télécom SudParis.
All year long, students from both schools live and work there together.
They share housing, community life, cultural and sports activities, language and humanities courses, several educational programs as well as some specialization majors (in the Master 2 year). 
They acquire more than just skills: a dual culture, a hybrid engineer-manager mindset that enables them to work on a daily basis with engineers in companies, to carry out digital transformation projects with the specialized engineers in their company. 
This in-depth blending is permanent, regular, and omnipresent.