DÉVELOPPEMENT DURABLE
SDG 1: NO POVERTY
Openness is one of the four values that Institut Mines-Telecom Business School promotes. This value primarily reflects how our School is socially open to students from a wide variety of backgrounds. IMT-BS is committed to integrating into its programs deserving students who would not otherwise have been able to access higher education in business, due to the high tuition fees charged for such studies in the other business schools.
Social aid and equal opportunities
Enable access to higher education for underprivileged people
 Stable and adapted tuition fees
It is essential to have a global insight into the overall tuition costs before deciding to pursue a higher education. In line with its values, Institut Mines-Telecom Business School is committed to not raising the annual tuition fees of its students during their studies.
Integrated Master in Management program
Tuition fees for students entering the School in September 2021 have been set at €7,750 per year.
All students qualifying for the CROUS social criteria are exempted from 100% of the tuition fees.
An intermediary rate of €5,000 has been introduced for non-scholarship students with documented low incomes.
How to finance the IMM program
Bachelor program
Tuition fees for students entering the School in September 2021 have been set at €6,850 per year.
A discount on tuition fees may be applied to students with the lowest incomes, who fall into CROUS levels 4 to 7.
This aid may represent 25 or 50% of the total amount of tuition fees.
How to finance the Bachelor program
INDICATORS
542 students benefited from scholarships and fee waivers in 2020-2021 in the Integrated Master in Management program.
Measures in favor of equal opportunities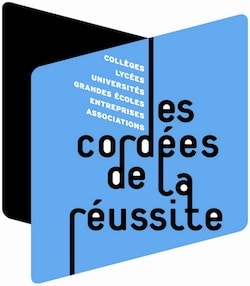 Les Cordées de la réussite: Institut Mines-Telecom Business School is involved in introducing students from middle and high school to the world of the Grandes Ecoles and to the career opportunities offered by these programs. IMT-BS is a partner of the national program Les Cordées de la Réussite, which aims to promote access to higher education for young people, whatever their sociocultural background, by providing them with opportunities to successfully engage in programs of academic excellence.
This program, which promotes equal opportunities in the Evry region, is run within IMT-BS by the association Les Partenariats d'Excellence (LPE). It offers middle and high school students assistance with homework, presentations on higher education, answers to all their questions. It also reassures them about their fears and informs them about their career choices. LPE also organizes outings to museums, cultural institutions and companies partnering with the Cordées.
Every year, almost a hundred students from Evry Courcouronnes middle and high schools are welcomed to the campus to participate in conferences, thematic workshops, and meetings with students, staff and graduates of the School.
Enable students with the lowest incomes to graduate in good conditions
Scholarships and social aid
All scholarship students meeting CROUS social criteria receive a scholarship whose amount (between €1,042 and €6,883 per year) is defined according to a specific scale.
The scholarship is paid in ten monthly installments from September to June. As mentioned above, the scholarship status also enables students in the Integrated Master in Management program to be exempted from paying tuition fees and the student life and campus contribution (CVEC).
Three criteria are considered when establishing a student's scholarship eligibility and level: the family income, the distance from the place of study and the number of children supported by the family for income tax purposes.
SCHOLARSHIP GUIDE
Infrastructures and student services
Numerous infrastructures and services are available for students in order to support them until graduation. These services allow students with limited financial resources to complete their studies in good conditions.
The campus has: a restaurant and a cafeteria offering meals at affordable prices, a health center, 900 housing units allocated on a priority basis to low-income students (rooms and studio apartments accessible to students with reduced mobility), computer equipment and digital resources (self-service computer rooms available 24/7 in dual-boot Linux and Windows configuration, digital resources and databases).
IMT-BS students can benefit from the Ile-de-France Region's student rate when purchasing a transportation pass.
Apprenticeship programs: an opportunity to complete a work-study program in a company
Apprenticeship provides students with the opportunity to complete their education in a work-study program in partnership with a company, which allows them to gain valuable professional experience. Apprenticeship students are considered employees and benefit from the advantages that come with that status. They receive a salary and the tuition fees are financed by the companies where they are employed.
Coaching programs
Mentoring: In 2021, 50 students from the Integrated Master in Management program were mentored by IMT-BS alumni; 60 benefited from a long-term mentorship (1 to 3 years) with Article 1 volunteers and 50 benefited from a short-term mentorship (4 to 6 months) by Article 1 via the Dema1n.org platform.
Operation CARE (Communication, Attention and Respect towards our Students): This phoning campaign was carried out from February to June 2021 among all IMT-BS students; its aim was to find out about potential difficulties encountered by students during the health crisis and to guide them in the best possible way through financial, family, psychological, and material problems).
IMT-BS, FIRST SCHOOL FOR ADDED VALUE
Graduation rate in the Integrated Master in Management program Job placement and added value
IMT-BS programs are developed in close connection with the business world, and by the end of their studies, graduates are ready to enter the job market. Thanks to their knowledge of the fundamentals, their experience of the Manager/Engineer hybridization and their expertise in the major challenges of digital transformation and digital technology, our graduates are highly sought after by companies.
99.5% of 2021 graduates found a job within 6 months after graduation, and 100% of graduates were employed after 6 months.
Upon graduation, the average salary of 2021 graduates in France, excluding bonuses, was €38,732 and 93% of them were hired on permanent contracts.
This means that IMT-BS provides the best ratio between the cost of tuition and the level of salary at graduation among the French business schools (source: Financial Times, Masters in Management Rankings 2022).
International Outreach
FICEM, a consortium to support the mobility of Indonesian students in France

FICEM is a consortium that is co-funded by the European Union's Erasmus+ Program. It is composed of 10 Indonesian universities and 9 schools of the Institut Mines-Telecom.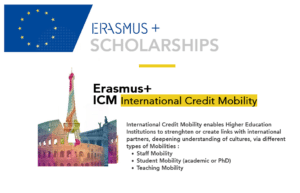 The main objective of this program is to facilitate the mobility of Indonesian students in Master's programs as well as the development of collaborative research projects between the two countries, and to promote the mobility of researchers and doctoral students.
For the period 2020-2023, a €376,140 budget has been allocated to finance these mobilities. Students receive a monthly allowance and their travel expenses (airfare) are also covered by the scholarship.
For further information on scholarships
For further information on the consortium
Student-led humanitarian projects
Projects of the association Intervenir
Philipp'INT: Bridge the digital divide by providing access to quality computer equipment to Filipino students.
Lib'ensemble: Medicine collection and fundraising for the French-Lebanese Hospital in Zahle, Lebanon.